Kelly Slater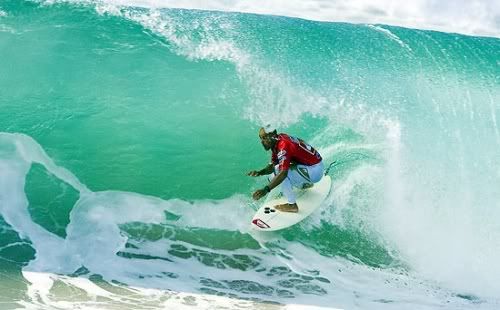 For obvious reasons, hes taken shortboarding to the next level. his autobiography 'Pipe Dreams' is an awesome read.
Joel Tudor
I believe he is the best longboarder ever, and its insane to see him take off on huge waves at pipeline riding little retro fishes and eggs.
Russel Winter
Rasta
Shane Dorian
Theres loads more but these guys are my top 5.