I've had this wetsuit for years.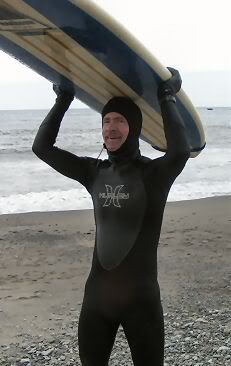 It's comfortable, and warm enough for the 50 degree water around here.
However it has two problems:
1. It is always a major struggle to take off. There are no zippers, so peeling it off is a long hard process.
2. It is probably less flexible than other newer wetsuits, and I think that a lot of my paddling effort goes into simply flexing the suit.
Should I get a newer wetsuit?
Thanks,
Al