Hey all, I've been a lurker for awhile, decided to finally join. Looking for a litttle help and clarification here. I started surfing a couple months ago and am about to attempt my first ding repair on a board I bought used. I've looked at a number of the old posts on this forum about it, and watched quite a few youtube videos, but I've got a few questions just to make sure I'm on the right track. I'm sure all of these things are pretty basic/standard repairs, but I'm being extra cautious since I'm a first timer. Here are a number of pictures of the dings I need to repair (or think I need to). Hopefully the pictures turned out, I figured it would help you to give me advice, and perhaps other people with similar problems can use this thread in the future.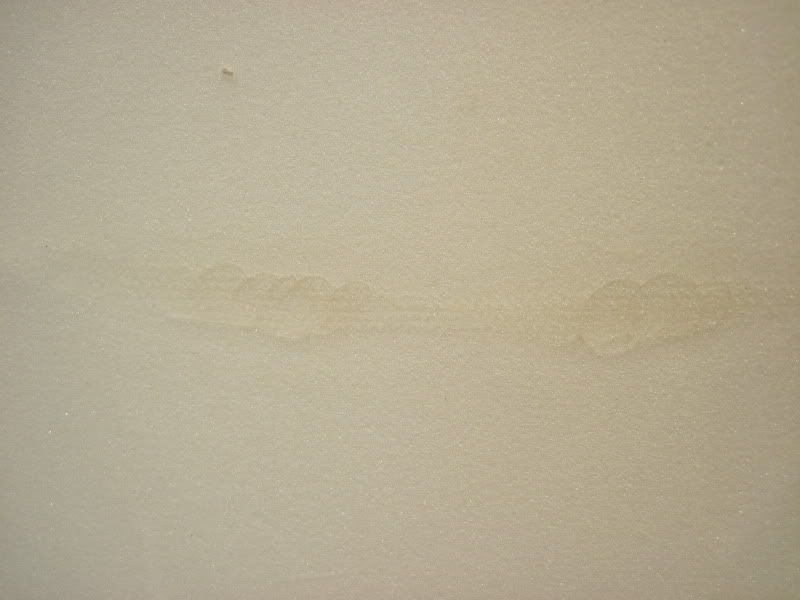 To give you an idea of the size of this, it runs close to 5 inches along the bottom of the board. Perhaps as wide as a fingernail. The guy I bought it from said it is from his roomate cinching the board down too tight on a roof rack. I believe it's watertight, but the glass is starting to discolor so I figured it was time to repair. How would you suggest I go about a repair so long? Should I take a razor blade and cut out the whole length of the discolored glass? Or just sand it very good?
This is a standard spider crack, this one again is beginning to discolor some and definitely needs repairing. Again I guess my question is should I cut out all the glass around the crack, then fill?
This is perhaps a little delamination? I'm not sure if I'm classifying that correctly. It's not really a ding, just a small area on the rail where you can see the fiberglass cloth. Same question again, do I want to cut out the problem area, or just sand it down?
These next two pictures are of small issues that I'm not sure need repairing or not. Advice on whether or not to repair would be appreciated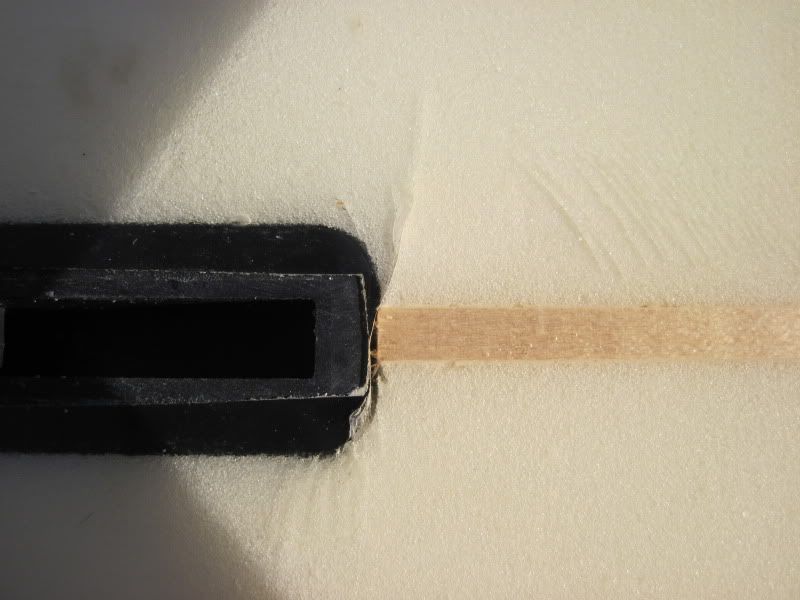 This is just a small hairline crack that runs 1 1/2 inches or so from the fin box. I've read about doing the fingernail test on small cracks like that. My nail does catch this crack, and therefore I'm wondering if I should repair it? Anything I need to be aware of doing a repair by the fin box?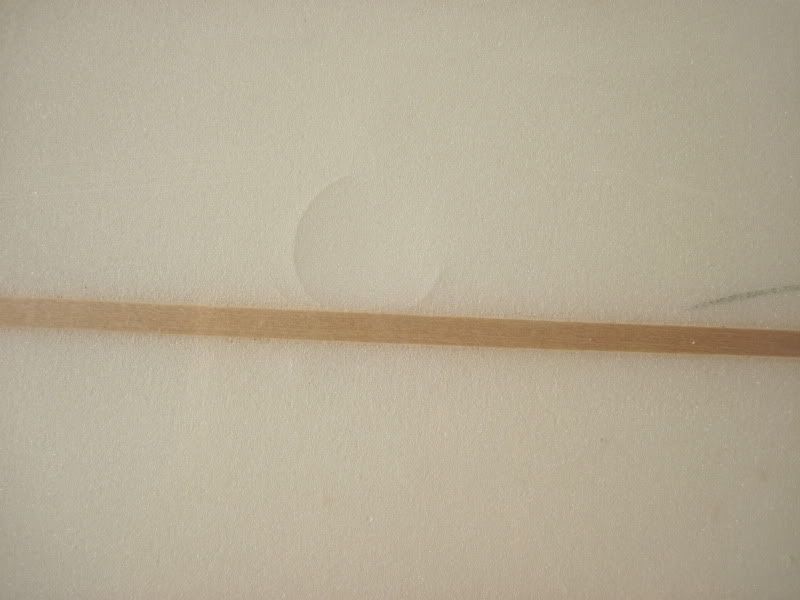 I'm not sure if this picture is clear, but it is a standard round pressure ding with a slight circular crack running around part of the edge. My nail does catch this circular crack, does this mean I should repair? Would I want to cut out around the whole pressure ding, or just try to sand out the crack, or something altogether different?
Those are the 5 dings I am wondering about. I've got Suncure, and also got a Ding-All repair kit for Christmas, so I was thinking I would use the Ding-All since I've read that usually you will get a longer lasting repair job doing it that way? Sorry for the long post, hopefully you all can help a beginner out. I've already learned a lot from reading these forums. Thanks