With help from ANZAC, here is the latest addition to the DBBB quiver...
A custom Samurai Blade shaped by Paul Finch on the NSW Central coast -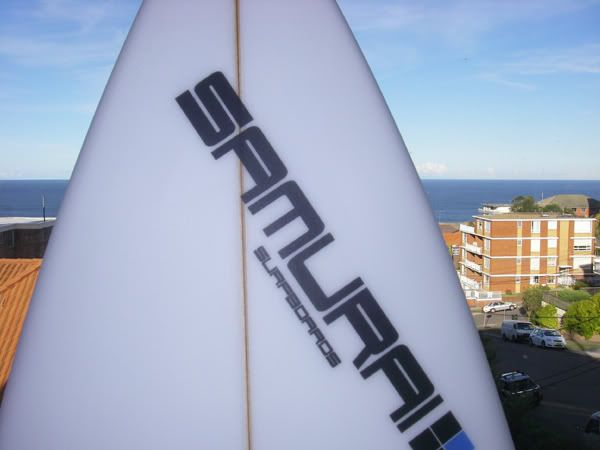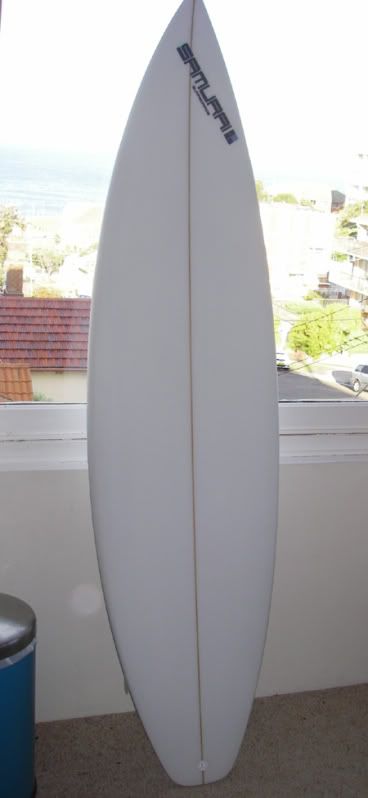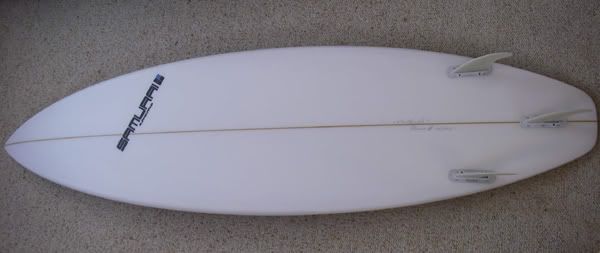 6'6 x 19 1/2 x 2 3/8
Medium to low rails, single to double concave, rounded square.
It's a bit longer than my usual boards (I normally go for around 6'3 - and I'm 6' and 80kg). Some of waves around here jack up vertically from out of nowhere and I wanted a board to get into them that little bit earlier, but to have a proper amount of rocker front and back, and to keep some proper performance rails.
Haven't tried it out yet - as you can see from the pearly white lack of wax - but it gets its first dip tomorrow
Will report back on sunday after a weekend in the water.