So I finally got my board back, after cracking the trailing edge of the finbox.
Before: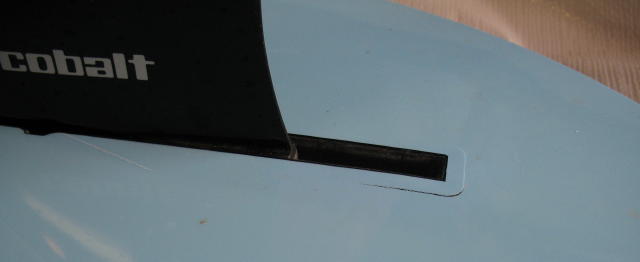 After: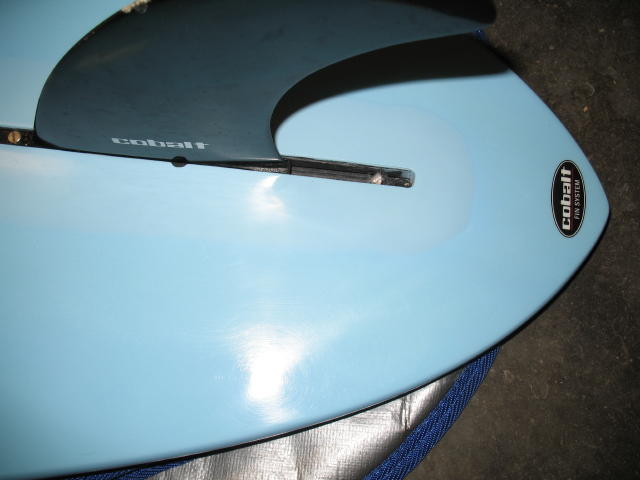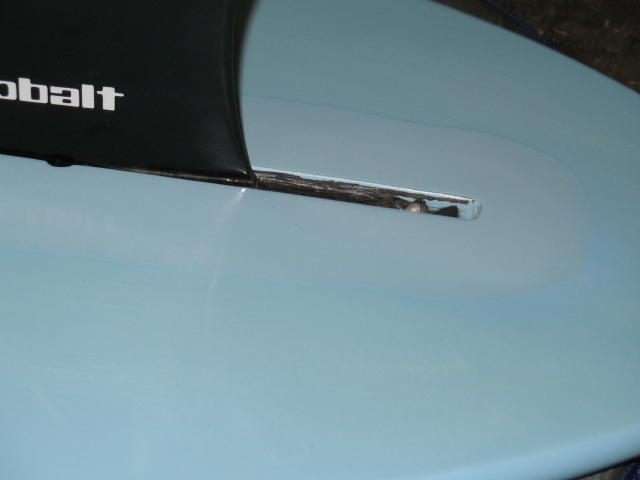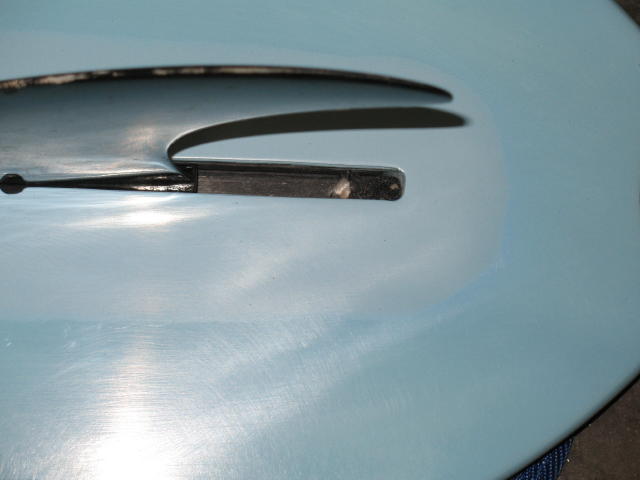 You can definitely see where the repair was made, but it is actually better than when it was new.
The particulars:
The finbox was basically flawed from the factory. In the opinion of the Board Lady, an over zealous employee ground off all of the glass on the aft 1/3 of the finbox during the finishing process. The finbox was totally stable, so rather than replace the box, she ground off the paint, ground down the aft edges of the finbox, dug a channel around the box, filled it with epoxy and milled fiber, glassed over, finished and painted. The box now actually has some structure around/over it that it didn't have from the factory. No water intruded into the EPS core- good news to me. She did check it with both a vacuum and her water meter.
Cost- $50, less than half the price of a total box replacement.
I've been out on it a couple of times since then, and it performs beautifully.
This weekend- a 4 day "test" in San Diego
Thanks to all who pitched in their opinions.