South Africa featured prominently at the 2009 Billabong XXL Global Big Wave Awards, with Grant 'Twiggy' Baker scooping two, including Biggest Wave Award for his epic ride on a Tafelberg Reef wave measured at 61 feet.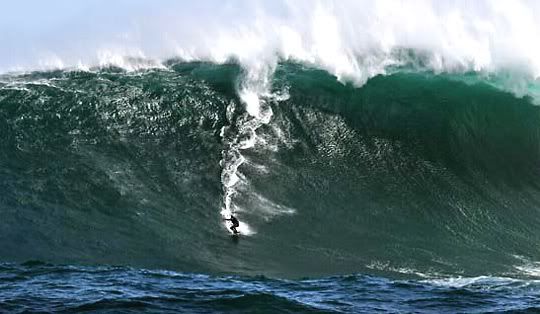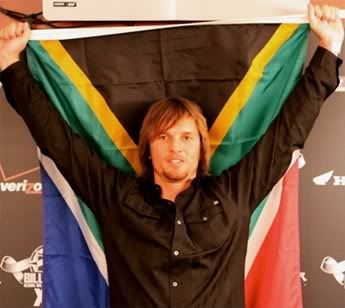 Go Twiggy! Our hero celebrates his 'Oscar'
At a glittering ceremony in Anaheim, California, last night, Baker also won the Surfline Best Overall Performance award for his dedication in pursuing huge surf and competing in big wave events around the world over the last 12 months. He has popped up everywhere, an invitee to events in Hawaii, California and South Africa, while also winning Red Bull Big Wave Africa in 1008.
Baker was also nominated for the Monster Paddle award (won by Californian Derek Dunfee) while tow partner Greg Long (California), who towed Baker into the wave at Tafelberg, won the Ride of the Year award and US $50,000 (about R450,000) for his incredible tube ride on a 35 foot beast at nearby Dungeons during the Red Bull.
Baker earned $15,000, a Honda Aquatrax personal watercraft and an HSA sled for his XXL Biggest Wave and a further $5 000 for the Overall Performance award.
South African photographers Alan van Gysen and Brenton Geach, and video company Fixerfilm/Hutchmotion, shared $4,000 for providing the images that determined the XXL Biggest Wave winner while South African Fixerfilm (shooting for Red Bull BWA) scooped the $5,000 for the video footage for Long's Ride of the Year.