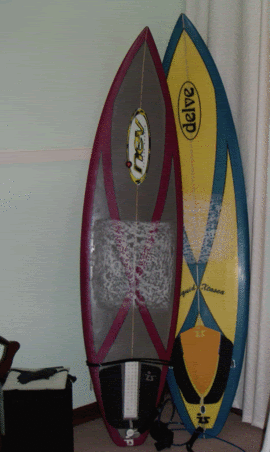 The one on the right is for sale. Can come with board bag (Quiksilver) and leash if you need them.
I'm willing to discuss the price with you, willing to let it go very cheaply in comparison to all the other silly prices you see in the UK.
Mint condition and 6'2 in length, ideal for beginner to intermediate surfers.
Reason I'm selling is coz im not one of these above mentioned surfers
Please feel free to email or MSN me to
deonfouche@gmail.com
, Skype me "sup3rc0w", or just post in here.
Cheers
d