Hey everyone. So as I mentioned in another post, I am a beginner that ended up with a board that is way too small for my skill level. It's a cool board, and it's frustrating to see my friends actually ride it well, but I really need a bigger board. That said, I wanted to jump on here and see if anyone might be interested in buying or trading this board so that I can get something a little more appropriate for me.
Like the description says, this is a 6' 0" squash tail thruster by BYB (shaper in San Diego). It's got a new Dakine traction pad. There are two small, professionally repaired dings, but it rides fine and is totally watertight.
If anyone in the Bay area or central coast might be interested, just let me know! I'm SUPER anxious to get a board that I can actually ride. Thanks!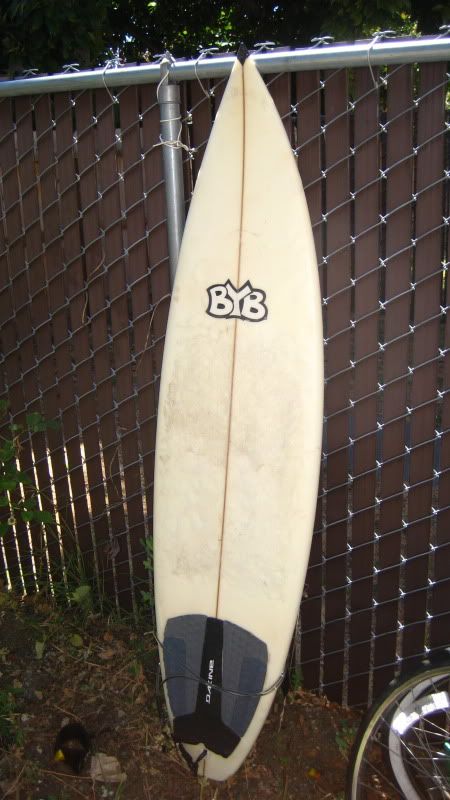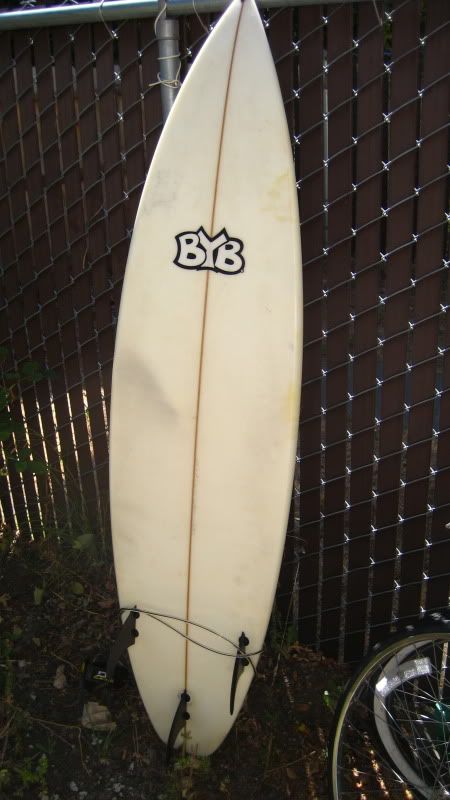 Sean